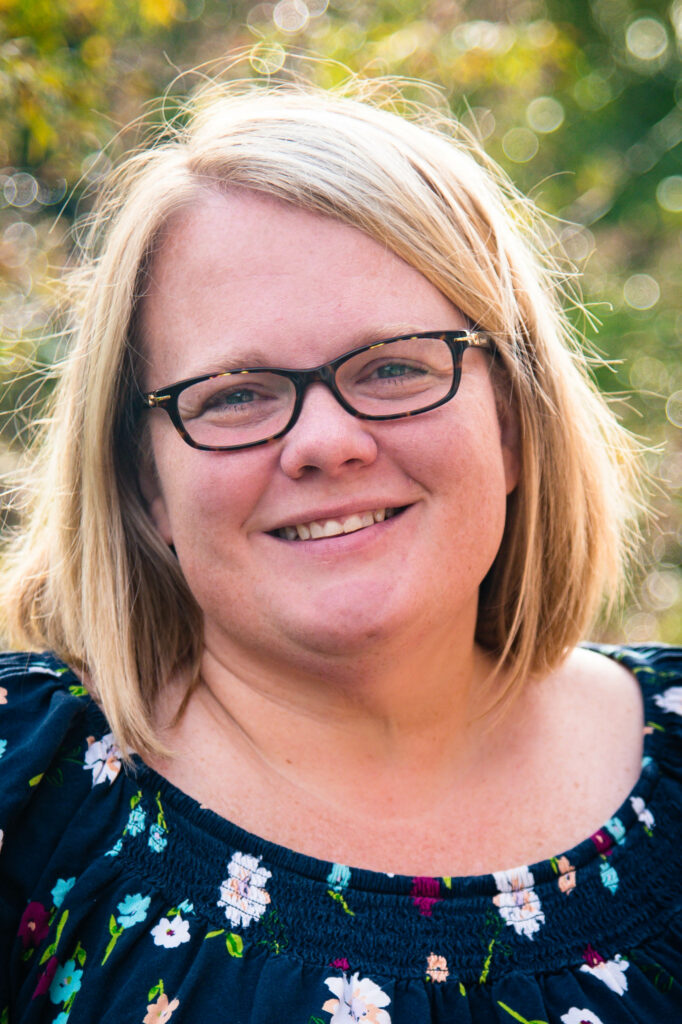 Why you want to talk to her:
Church Reporting | You know you need to fill out an annual report, but some how-to tips would be welcome.
Financial Reporting | You would love some additional explanation of your quarterly treasurer reports.
District Funds | You would like someone to explain to your treasurer how the DMB is different than the CM and the GCF (or you're already wondering what all those letters even stand for).
The last thing Missy was looking for was change. She was already gainfully employed elsewhere, and had recently started a Card My Yard business, so she was even thinking of cutting her hours at her current church administrative job. Good talent is hard to hide, though, and our business manager, Carol Kowalski, spotted it in Missy. Missy and Carol's daughter are dear friends, so as those grandchildren had birthday parties, Carol and Missy were always at the same parties. Carol witnessed Missy's work ethic through several past jobs as a payroll clerk, preparing taxes, and other financial responsibilities and knew she would be a good fit for the Midwest District. Missy heard what the role would include and thought, "Yes! This sounds like it would challenge and grow me!" Missy looks forward to assisting the district in the routine financial tasks and still having some extra hours to add to her personal schedule that she didn't have with her last job. "And," she admits smiling, "honestly, if it's a place that Carol is happy with, then it probably would be a good fit for me."
Missy is married to Marc and has a high school daughter, Madison. In keeping with "M" names, they also have three rescue dogs, Maisey, Melody, and Matilda. Mark is a woodworker, so their farmhouse themed home is filled with refurbished furniture, has a great porch to read a book on, and plenty of space to dream about their next trip to Disney World (we're talking superfans here). "Disney just makes us happy," she said, reminiscing about the adventure and wonder of it all. "It's a time to disconnect from our phones because you don't want to miss anything you might see at Disneyworld, which gives us plenty of things to talk about as a family."
Speaking of not wanting to miss anything, the Scripture that has recently bolstered Missy's courage and confidence is 1 Peter 5:8-10:
Be alert and of sober mind. Your enemy the devil prowls around like a roaring lion looking for someone to devour. Resist him, standing firm in the faith, because you know that the family of believers throughout the world is undergoing the same kind of sufferings. And the God of all grace, who called you to his eternal glory in Christ, after you have suffered a little while, will himself restore you and make you strong, firm, and steadfast.
When her small group first started going through those words, Missy shared that she was downhearted at the thought of the enemy hunting us – waiting for our weaknesses to become his advantage. However, the deeper into conversation they got, the more aware and grateful she became that the picture is bigger than that.
"It's so easy to forget the big picture, and to know that God has you! You're not alone! God is with you. You gotta stop listening to the devil in your ear – that's not God. You have to remember the truth."
The truth?
"God is amazing…"