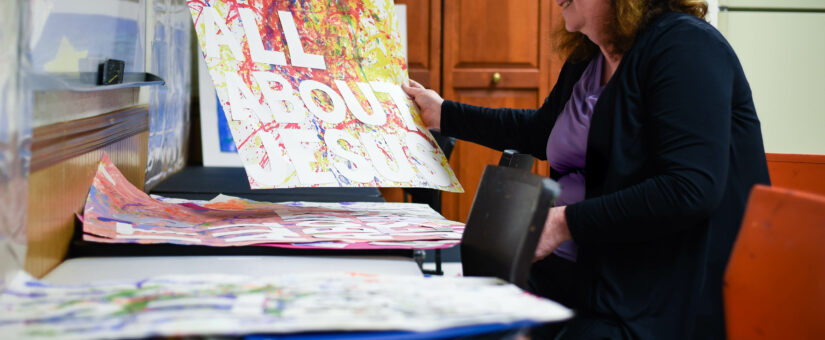 Posted by Babs Mullinax
On February 23, 2021
0 Comments
art in ministry, churches meeting community needs, Wabash Alliance Church
I hear stories of huge ministry impact, and I often wonder how it all began.  Here is one such story, with the simple progression of how it all started with one lady asking the right questions: Where has God placed me? What do I have to offer?  From there it's up to God to show off.
It was several years ago now when Lori Render was new to Wabash, Indiana.  She found herself displaced and without a role.  She had left a position as an early childhood art teacher at a private school in a bigger city, and all her children were grown and living independently. Their new home wasn't really feeling like their home yet.  It was nice.  It just wasn't… them… yet…  Lori's husband had started a new chapter in his life full of purpose and meaning – he was now a bi-vocational pastor at Wabash Alliance Church.  Thus, the move to a new reality lacking the familiarity and former roles she had known.
Some people will read this and feel depressed because to them change equates to dread.  Others will read this and feel the spark of optimism with the adventure that lays in wait.  Lori was somewhere in between the two.  Calling and conviction that God had called them to this new life goes a long way in anchoring the soul in times of transition; yet the conviction lay in what her husband was going to do.  What in the world would she be doing?
And so, Lori took a walk so that her faith could find feet.
She started in the historic downtown of her new town, and just walked for a while.  Eventually Lori walked through the doors of Access Youth Center, which is a community center for kids to hang out and do their schoolwork.  Liz Hobbs and Laura Helm manage the center and it didn't take Lori long to figure out that they know the families in Wabash. It also didn't take long for them to take a liking to each other, so Lori offered to bring some art projects to Access Youth Center, drawing on her passion for art and past experience of teaching kids.  It started with tie dye.  They tie dyed everything!  Lori never knew there could be so much tie dye until she started working with the kids at Access Youth Center. 
Having some affirmation that she had something to offer, Lori also went to the local school system and offered to teach art classes there.  "Out of the goodness of their hearts," Lori tells me, "they let me start volunteering occasionally."  Volunteering led to a part-time job (really part-time… twice a month).  As the staff has seen her work and character, the opportunity has grown into a full-time job offer, beginning next year.  "They didn't even know I had a social work degree when they offered," she says, "so now they are adding a character-building class to my job!"
What Lori learned at Access Youth Center and in the local school system followed her to the church as her volunteer ministry grew there. She asked the same questions again: Where has God placed me? What do I have to offer?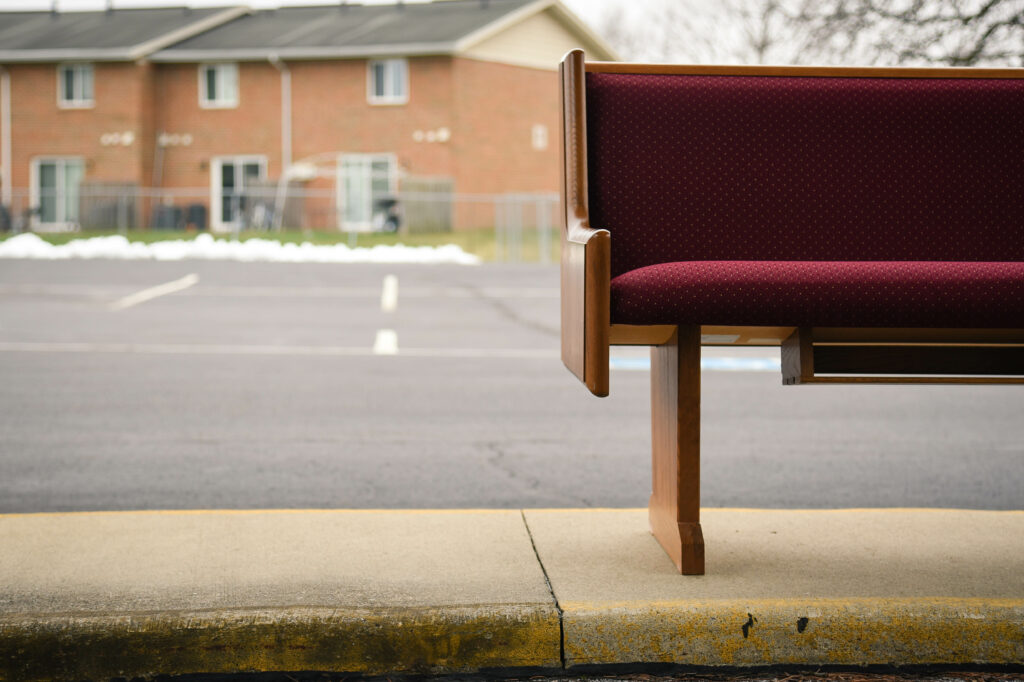 Lori learned that the kids in Wabash don't have a lot.  Not only do they not have their own basic art supplies (crayons and glue), but they don't have a lot of attention from their families.  50-60% qualify for free meals and their future is simple.  Only 10% of graduating seniors go on to college.  Lori started putting a list together to figure out what she had that she could offer these kids:
A car with a large trunk
A big plastic storage box full of extra art supplies
A supportive spouse
Space at the church that wasn't used in the middle of the week (the kitchen)
An entire apartment complex full of kids adjacent to the church parking lot
Teaching experience and a social work degree
A heart to connect kids to the heart of God
With that list clearly laid out, Lori knew she was going to do a weekly children's program at the church.  The next question was what did she still need?
Other people to help who have been praying for the kids on the other side of the parking lot
More materials for art projects
Permission to use the empty space at the church
Find what you need and then just start asking.  That's all that Lori did.  People often want to help, but simply don't think they have anything to offer.  Lori ended up with passionate volunteers for the midweek children's program at church – people who had been praying for the kids of the apartment complex for years.  She even got donations for a rock art project from a local business, Fort Wayne Rocks.  Regarding the space, the church compromised with her to turn the kitchen into an art studio once a week.  Each week shower curtains protect the walls from excited kids who aren't always careful, and each week Lori packs all the supplies back into a tub (which primarily lives in her large trunk) when she's done.  It's not ideal, but it's what she has, and it speaks volumes of worth into these kids!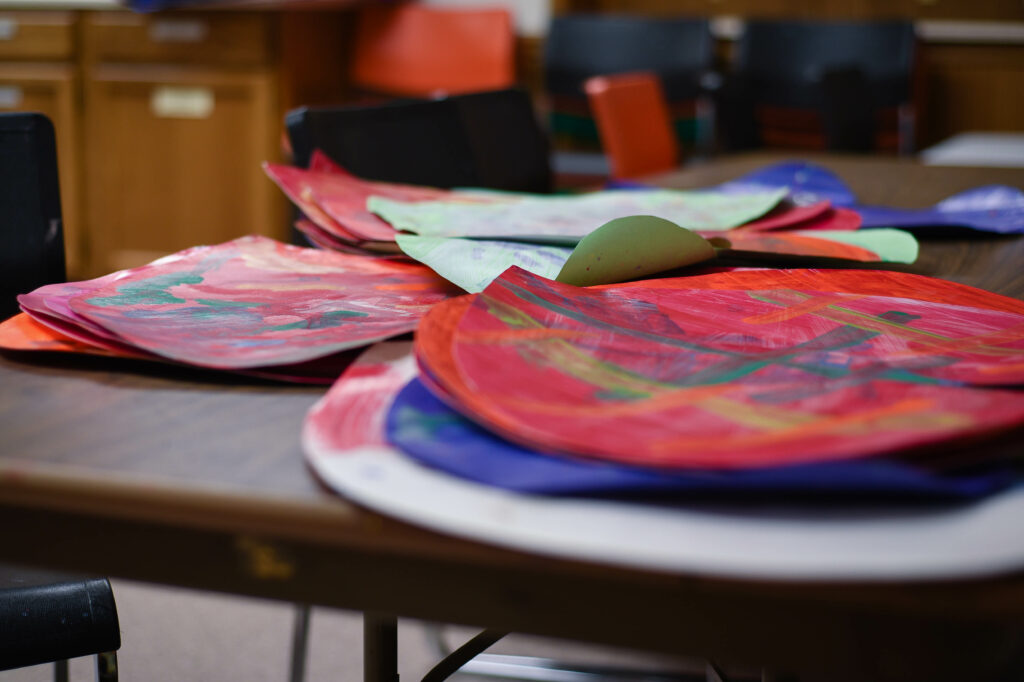 The format of the weekly children's program is the Awana program, but the art portion is all Lori.  Wabash Alliance Church sees 20-30 kids coming in the doors of their church every week.  The children finding welcoming adults who pay them heaps of attention; including displaying their photos on the very first bulletin board you see walking in the church.  Think of that bulletin board like you would your fridge, where you hang your child's artwork.  This is the church's "fridge" and they are proudly displaying God's workmanship – these kids.  The kids feel it, too.  At the end of the year Wabash Alliance Church hosts a culminating art show with all the children's work on display like proper artists.  The children work toward this all year, looking forward to being featured with such honor.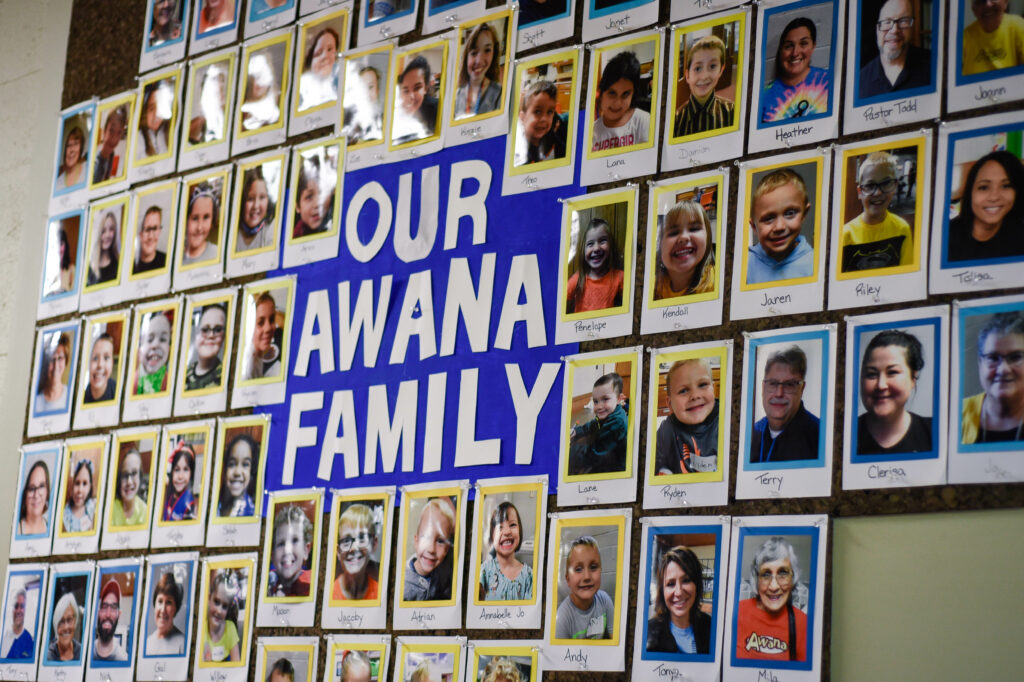 Lori has found God's fingerprints all over this weekly format, marveling at how the verse and the art project often work together to help the students express complex emotions in response to difficult life circumstances.  For example, this past year was tough – and not for reasons you may be thinking of.  Two boys in the same grade at school, Nakota and Kayden, were murdered by their fathers at different times last year.  Lori knew Nakota from the tie dye fiascos at Access Youth Center, and Kayden's brother was in her art class at the school.  As God would have it, the Awana verse the week following Kayden's death was about peace, and therefore so was the art project.  Lori facilitated a beautiful canvas project that the children could pour their hearts into.  One boy, she recalls, was a mess and more expressive than the others.  On his PEACE canvas, he added several statements of how much he loves God and how prominent and stable God is in his life.  This story doesn't end here, but I'll come back to that in a bit.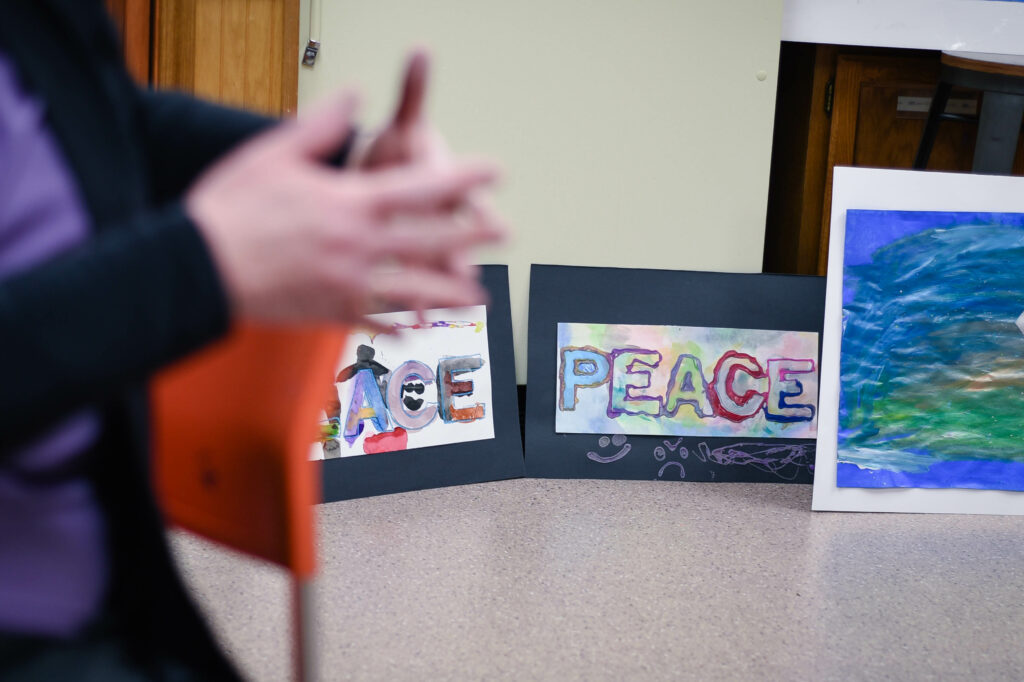 During the lockdown last spring, Lori continued to ask the questions:  Where has God placed me? What do I have to offer?  Those questions led the Awana volunteers to deliver Awana directly to the children's doorsteps in lieu of the weekly in-person meetings.  Lori divided all her art supplies into doorstep kits and left the weekly story and art instructions in the box with a note of when she would come back and gather their final project for the end-of-the-year art show.  Lori laughed as she remembers picking up not only the art projects, but all the art supplies, too.  She said, "They don't have their own art supplies in their homes.  I really wouldn't have minded if they kept the supplies!"  I suppose they were just following her example: Express your heart through art and then pack up all the supplies until next week.
Art supplies weren't the only thing that got packed up during this long season of COVID, and this is where the story of ministry impact continues to grow because of Lori's faithfulness to present her whole self to the Father's will.  Because of Lori's ongoing relationship with Access Youth Center, Wabash Alliance Church was asked to help with distributing basic supplies at the bus stop between their parking lot and the apartment complex.  They pass out about forty bags each week, getting to know the faces of families belonging to the kids they already know.  It's cold and miserable right now, but they still do it because these families matter to God, and that's where God placed their church.  Remember the young boy, Nakota, that was murdered last year?  His family lives in these apartments, and his mom came by as Lori and others were passing out supplies.  Nakota's mom sang a song in his memory for them as her way of recognizing that Nakota was important to them and knows she still struggles with this great loss.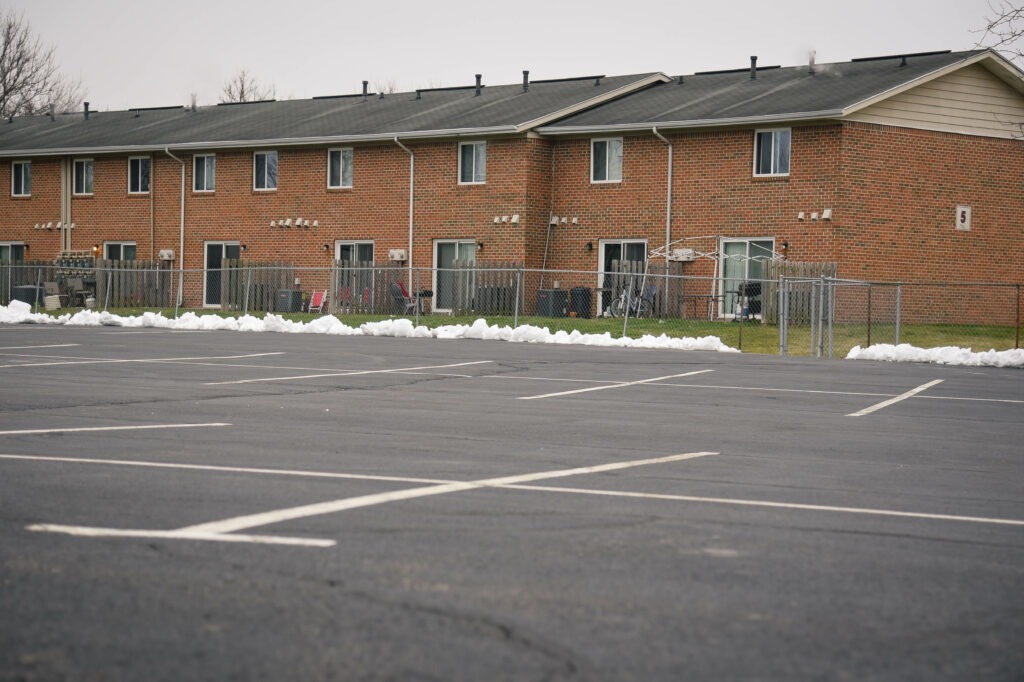 Access Youth Center also started a youth group at Wabash Alliance Church, recognizing that kids could get there more easily than to their building in downtown Wabash right now.  This new ministry is funded by a specific gift, Nakota's Neighbors.  Three boys that attended in the first weeks were past Awana kids, who excitedly recounted an art project Lori came up with years earlier involving a mirror and God's worth in them. One said, "I still have my mirror!"
And so, I have concluded with the great big ministry impact story that hopefully leaves you praising God.  What I hope happens is that you see how simply it began and ask yourselves those very same questions that Lori Render did: Where has God placed me? What do I have to offer?  Recognize, too, that it took a few years of Lori being obedient to who God has designed her to be and acting on her desire to serve where he placed her for the "big" story to happen.  But those years weren't belittled in God's sight.  Oh, how he loves when our faith finds feet!