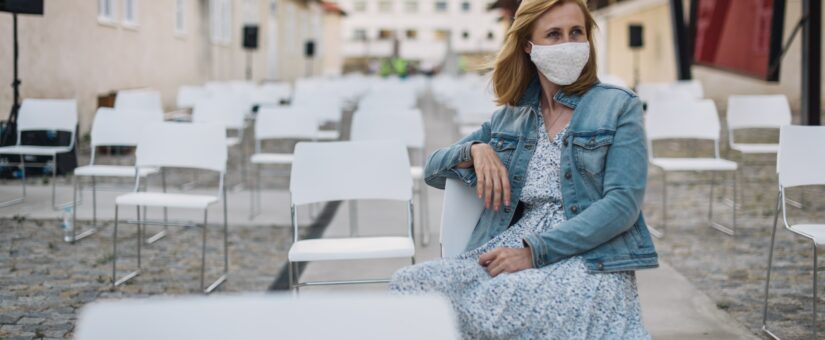 Posted by Babs Mullinax
On February 4, 2021
0 Comments
COVID resources, ideas for ministry, maintaining relationships
As Long as it is Called Today
A common part of conversations lately has been, "I can't wait until this is all over."  A common headline is, "This may never be over."  Whether we like it or not, the shape of the church body has changed (as has the context culture of the church).  COVID has become a long haul.  The result is a weary people starved for relationship and contact.  Many feel isolated and defeated; especially pastors who feel relegated to the voiceless audience of the virtual congregation.  Some are biding their time until church can resume traditional means of gathering and relationship.
But some in ministry are insisting on finding ways to connect with each other despite gathering restrictions, quarantines, and Zoom fatigue (an abundance of ideas to follow) – which brings me to Hebrews.  I hope you read this next portion first before jumping to the ideas because the why is so important before we choose the how.
The book of Hebrews has three interdependent themes that are layered over and over again:
Confidence in the Person of God,
Perseverance in the long haul, and
Our relationship with each other as it pertains to the first two themes.
In every single chapter except one, we are given proof and reasons to have confidence in the authority and character of God.  Layered between these testimonies and claims of God are stories of full lives – generations, even – whom are being implored to persevere.  The end of chapter three gives us a sad example of a lost generation who failed to persevere by faith and therefore never entered God's rest.
The author of Hebrews has great concern about our perseverance in faith over the long haul.  What does that have to do with today?
Preceding the example of the lost generation, Hebrews 3:7 reads, "Today if you hear his voice do not harden your hearts." The author reiterates this in several other places: Hebrews 3:8, 15 and 4:1.  Hebrews 3:12 explains that a hardened heart is "a sinful, unbelieving heart that turns away from the living God." This happens one day at a time, as I infer its meaning.  Therefore, there is another "today" that the author is also concerned about:
But encourage one another daily, as long as it is called Today, so that none of you may be hardened by sin's deceitfulness.  We have come to share in Christ if we hold firmly till the end the confidence we had at first (3:13-14).
See again how today is layered into the long haul? Another place where our day-by-day relationship plays into the long haul here:
Let us hold unswervingly to the hope we profess, for he who promised is faithful.  And let us consider how we may spur one another on toward love and good deeds.  Let us not give up meeting together, as some are in the habit of doing, but let us encourage one another and all the more as you see the Day approaching (10:23-25).
Chapter twelve and thirteen give even more examples of our day-to-day with each other so that we can persevere in the confidence of our faith for the length of our life.  Admittedly, this gets difficult with restrictions on gatherings, fragile health, and quarantines. However, ask God to give you ideas on how to do this day-by-day for the purpose of persevering in your faith.  You need it as much as the next person!
I believe that's why Hebrews is layered like it is.  God knows the weariness of life.  He wants to remind us again and again just how big and powerful and understanding he is.  At every turn in Hebrews he redirects our attention to Him, and he reminds us that we are not alone in this journey.
I want to emphasize this: You're not alone… We didn't know how long this pandemic season would last. Today we're going to refresh your approach to ministry.  Today we're going to encourage you.  Today we're going to find ways to meet with one another and spur each other on toward love and good deeds.  Today we're going to pursue relationship rather than a one-way stream of information.  Today we're going to fix our thoughts on Jesus, the author and perfecter of our faith.
Why? Because day-by-day relationships build our perseverance in faith for the long haul.
Ideas for Pursuing Relationship Despite Restrictions
Following are some ideas I discovered for pursuing relationships during an isolated time while polling the churches in the Midwest District.  Keep in mind, relationships are built on shared experiences, interests, and dialogue.  Therefore, these ideas are heavy into experience and interest which will lead to dialogue.  What demographic/subculture are you trying to reach?  What are they interested in?  For more ideas, ask our international workers how they maintain relationship with their families for years while overseas!
Below are several tabs with out-of-the-box ideas on how to pursue and maintain relationships.  Have fun clicking through each of the tabs and let me know what ideas you're going to try!
For creative ideas using technology and video meetings, go to our Technology resource page here: mwcma.org/resources/technology.  I highly recommend it if you feel like you are in a rut and your responsiveness/participation is low.