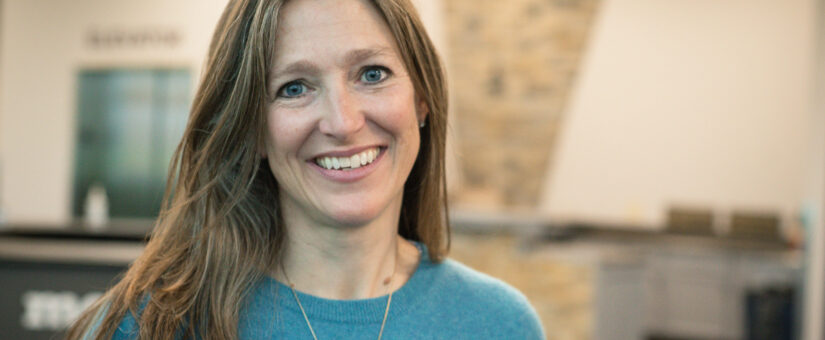 Posted by Babs Mullinax
On June 8, 2022
0 Comments
DEXCOM
Kim Shepson, one of our district official workers, has recently joined our District Executive Committee (DEXCOM).  She serves as the Eagle Kids Director at Eagle Church in Whitestown, IN.  When District Superintendent, Bob Petty, approached her about the role, Kim was eager to use her gifts to serve the district.  She is convinced that God can move powerfully through us when we come together in obedience to what he is calling us to.
Kim was called to ministry at age 17 while attending camp.  She grew up in a God-fearing home and going to summer Bible camps was a regular part of her childhood.  Hearing her summarize her testimony, it doesn't really surprise anyone that she ended up in camp ministry for the start of her ministry career; but that's hindsight 20-20.  Initially, Kim played with the idea of a career in law but settled her heart on Christian Education.  However, after graduation she didn't feel like she was ready for being the lead of any ministry.  In seeking godly counsel, a professor encouraged her to consider camp ministry.  She completed Wheaton's graduate program with a camp ministry certificate, and then spent the next ten years at HoneyRock, Wheaton's Center for Leadership Development, where she met her husband, Doug.  She loves teaching people how to teach the Bible experientially!
After those ten years of professional ministry, Kim continued to minister as a volunteer in churches and in the community.  As they started a family, Doug switched careers and they sought to be intentional about raising a missional family.  Regardless of where they lived (Illinois, Florida, Michigan, or Indiana), Kim always found a way to participate in local ministry – and, as much as possible, as a family.
Once their family landed in Indiana, Kim volunteered and worked in the Carmel school system.  After a couple of years, a thought emerged and took up residence in her heart: Maybe it's time to return to full-time ministry.  Before she fully expressed that thought to her family, one of her sons flew straight to her after church one morning, convinced to his bones that she was the answer to the pastor's prayer.  As best as he could, he explained what the pastor had taught about that morning:  God gives us "one day" prayers – delayed promises with full expectation that one day they will be answered.  For Eric Simpson, lead pastor at Eagle Church where Kim's family had been attending, he shared with the congregation his "one day" prayer was that Eagle would find a children's ministry director.  Kim's son looked her straight in the eyes and said, "Mom, I think you should take the job."   Kim spent a long night of wrestling with the Lord over this.  One by one, God took away every excuse she offered, and she was left with the confirmation to apply for the job.  The Lord is faithful in helping Kim find the work-worship-life balance as she constantly weighs what gets faithful time and priority in her life, considering Ephesians 5:15 as the scales to weigh her motivations and schedule.
Recalling that Kim was a camper first, it's no small wonder that as a family they have found a rather camp-like rhythm to their times of rest.  When asked how they would most likely spend a three-day weekend, she did not even hesitate to answer: The first day would be high activity adventure with the entire family. The second day we could find Kim holed up writing or finishing one or two of the multiple projects on her plate.  The finale third day is intentionally a day of relaxing (ideally on the seashore), involving long walks, playing in the water (think three teenage kids), and sitting on the beach talking with her husband.  On a weekly basis, Kim finds her rhythm on Mondays (her day off) as she sits in the presence of the Lord for an extended time and sitting with a close friend for heart-to-heart conversations.
In this window of life where Kim says, "If I blink I think I'll miss it," we're happy to welcome her to serving the district together in the Alliance Midwest District!