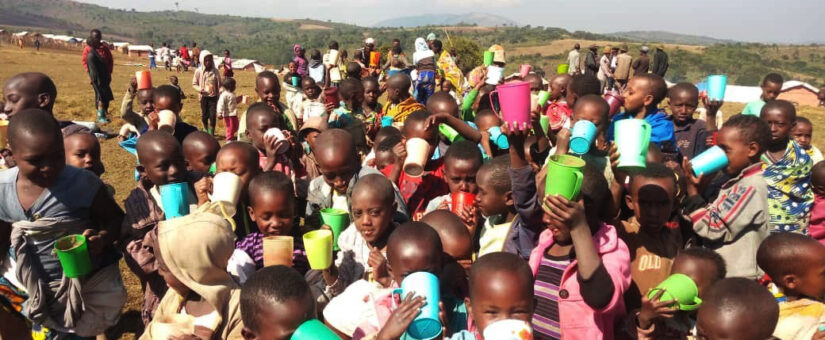 Posted by Babs Mullinax
On October 8, 2020
0 Comments
Holy Church, immigrants, peace, racism
What a church of immigrants can teach us
Amid the conversations surrounding racial tension is this underlying principle: Examine your heart. Guard what you allow in, and certainly don't allow it to settle and take root. Something as small as a lack of understanding or a generalization, unchecked, can build into something far more cemented – mistrust or hate. Find a safe person to talk through what causes your body to tense or your blood pressure to spike, and start unpacking the associated reasons. Left unchecked and even fostered, the trajectory is an ugly one. Several of our churches are in the Midwest District have continually built on the foundations of their ancestors in America, fighting to break free from racial injustice while keeping their eyes fixed squarely on Jesus, the designer of every race.
One of our churches is filled with immigrant congregants who have escaped the unchecked trajectory of racism in their homeland and yet are keenly aware of the atrocities that beleaguer their family members that remained.
Holy Church in Avon, Indiana is a Congolese church plant of immigrants. They are a beautiful mash-up of color and languages (four spoken within the congregation, and another four spoken by their pastor, Amos Mihanda). As they discipline themselves in the study of English as another language and hunt for jobs, every single day they are monitoring what is happening in the Democratic Republic of Congo (DRC) via Whatsapp, a messaging app like Facebook Messenger; for there is no television, radio, or uncensored news coming from this country, so this is the only means of communication. They are the surrogate family for each other when there is loss an ocean away; like for Buhiga, who recently learned his brother was killed. The church held a memorial service and a prayer service to mourn alongside him. "It's so difficult to grieve without seeing the casket," Pastor Amos solemnly noted.
What is happening? Why was Bohiga's brother killed? What is the racial injustice over there? I was privileged to sit with Pastor Amos and Felix Ruheka the elected leader of the Association of Banyamulenge People in Indiana, to learn more about this dear church family in our district. In his role, Felix helps his people integrate well into the United States, help kids in transition, and provide understanding and support of what is going on in the Congo. Gratefully, Felix gave this ignorant American a clearer picture of what is happening.
Centuries ago, before the modern political boundaries of the DRC were drawn, lived several tribes in peace in what is now the South Kivu province of the DRC (all the way on the west side of the country): The Babembe, Banyamulenge, Bafulero, and Banyindu. When the DRC declared independence in 1960, the Banyamulenge found themselves in north corner of the South Kivu province, very close to Rwanda. Their appearance and language were very similar to Rwandans, which distinguished them from the other three tribes making the Banyamulenge the minority people group. While the other tribes also sounded different, coming from Zambia and Angola, their appearance was more similar to the rest of Congo.
This was the start of the racial injustice trajectory.
While people of the Banyamulenge tribe had the political rights of citizens, even finding themselves in high government positions, they were not accepted on the ground. They have been considered immigrants and invaders (though the political lines were drawn around where they already were). The ideology of discrimination started even before the Congo's independence, with an attack in 1959, but it slowly became worse with hallmark years of 1964, 1973, and 1994 haunting the memories of those who tell the stories. While formal civil wars have ended, the current fighting is unprecedented. Pastor Amos shares that the last twenty years have been bad as discrimination has turned to ongoing systemic victimization.
The last three years… Widespread massacres by a regional collation of Mai Mai militias and Red Tabara attempting to achieve genocide. Millions have been killed.
More than a hundred villages have been burned down and become transient camps. Malnutrition is rampant, cattle herders are targeted to eliminate livelihoods, there is very little medicine to go around, and many don't even have tents to shelter in. Churches and schools have been burned to ashes. While the Banyamulenge tribe has seen the worst of these atrocities (some, even, from the hands of the other three tribes), all tribes have suffered.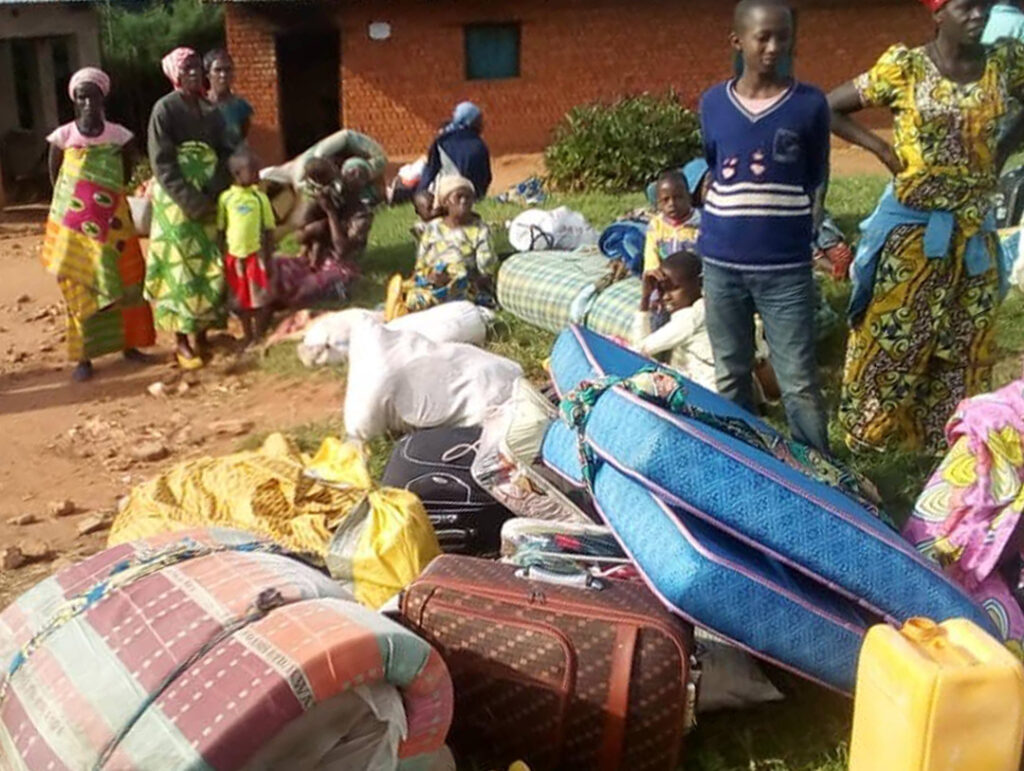 The government ignores it. These attacks take place in a region where the regular Congolese army and the United Nations Organization Stabilization Mission in the Democratic Republic of the Congo (MONUSCO) are deployed, but are unwilling to prevent or stop the ongoing atrocities. Consequently, internally displaced local population can be estimated at 200,000 people.
God is not ignoring it. He has protected two small airports that give access to these persecuted people, who would be impossible to access by road. Food, medicine, and other forms of aid arrive there. Aware that there is never enough for the need, local pastors bear the heavy responsibility of distributing the shipments.
If God is raising something in your spirit, Pastor Amos asks you to join Holy Church in praying for peace and stability in the DRC. The church itself is the model of this – their own congregation living out its mission with church members of opposing tribes, multiple languages, and varying colors.
"God has given us a ministry of reconciliation," Pastor Amos simply states, referring to 2 Corinthians 5:11-21. In reading that passage, verses 16-20 become especially poignant:
So from now on we regard no one from a worldly point of view. Though we once regarded Christ in this way, we do so no longer. Therefore, if anyone is in Christ, the new creation has come: The old has gone, the new is here! All this is from God, who reconciled us to himself through Christ and gave us the ministry of reconciliation: that God was reconciling the world to himself in Christ, not counting people's sins against them. And he has committed to us the message of reconciliation. We are therefore Christ's ambassadors, as though God were making his appeal through us. We implore you on Christ's behalf: Be reconciled to God.
In the meantime, Pastor Amos implores us, pray that relief and social help would be tangible to the DRC. As his congregation transitions from a war-torn country they are grieving, but not silent. They press forward to raise awareness for their families' sake and for the sake of the King – the designer of every race.
---
Pastor Amos and Felix are available to speak with your churches if you would like to hear more stories, see more photos, and join them in prayer. Please contact the district office to be put in contact with them.